What is This Proposed Rule About?
The USDA has proposed a new rule under the Packers and Stockyards Act to prohibit retaliation and unjust discrimination against farmer producers. The proposed rule is called "Inclusive Competition and Market Integrity Under the Packers and Stockyards Act" (AMS-FTPP-21-0045). This rule is critical to helping more farmer whistleblowers speak out safely.
Tips and Suggested Talking Points for Public Commenting
According to government rules, USDA must ask for and consider public feedback when it proposes a regulation. This is your chance to have your voice be heard! Your comment will be read by USDA officials, and the more people comment, the more likely USDA will put an end to retaliation and unjust discrimination against farmers and ranchers under the Packers and Stockyards Act.
Commenting is easy, simply tell USDA that you care about this issue and why. For example: Are you concerned about food quality and what's getting into your food? Do you want to protect market competition? Do you want to make the food supply chain less vulnerable? The comment doesn't need to be long for it to matter. Just make your opinion heard! The deadline to comment is December 2, 2022.
Here are a few comment suggestions (you can cut and paste, but feel free to make the comment your own): 
I support USDA's proposed rule "Inclusive Competition and Market Integrity Under the Packers and Stockyards Act" for the following reason(s):
Farmers should be able to participate in producer organizations and associations. Farmers have expressed concern that associations, organizations and the farmers who join them have repeatedly been targets of retaliatory behavior by meat companies. When farmers participate in these organizations it helps fill in the information gap for their business. When they are retaliated against for participating in these groups, we lose the potential of receiving better quality products and that hurts economic market competition.
Farmers and Ranchers should be able safely participate as witnesses in any proceeding relating to violations of the Packers and Stockyards Act. Unfortunately, there are recent examples of cattle rancher witnesses who were threatened and intimidated so much that they decided not to testify before Congress on a hearing about cattle markets. The ability to testify without fear of retaliation is essential to promoting fair and competitive markets in the livestock and poultry industries.
Discrimination and retaliation mean big profits for companies at the farmer's expense. While meatpackers rake in record profits during the pandemic, farmers make less, and eaters are left paying more at the grocery store. Farmers who complain about their pay or the fairness of their contracts run the risk of losing their contracts, putting their homes and livelihoods at risk.
Fear of retaliation keeps people from knowing the truth about their food. 77% of consumers said they are concerned about the welfare of animals raised for food according to a study by the American Society for the Prevention of Cruelty to Animals. Lots of companies are cashing in on advertising claiming their products treat animals humanely. But how do we keep the system honest? You deserve to know how farmed animals are treated: Farmers have told us that companies have changed very little about how animals are treated. If you care about animal welfare, then you want farmers to be able to speak the truth.
Meat industry consolidation threatens the global supply chain. Ninety percent of all meat consumed comes from industrial farm operations. Farmers should be able to speak up about the overuse of antibiotics and other routine practices that put all of us at risk of disease spread that could morph into the next pandemic flu and exposure to "superbugs." Even when farmers know that the company is doing wrong, they are afraid to speak out because doing so only puts the farmer at risk of retaliation.
Ready To Take Action?
Tell USDA to STOP Corporate Retaliation Against Honest Farmers:

Looking to learn more about farmer retaliation, click here.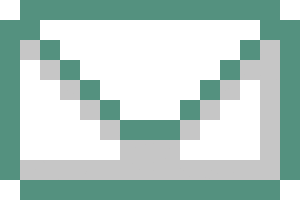 Get email updates